Today I'm going to centre on the family and friendship relationships from this year's Big Brother …
Hannah & Deborah
Hannah's and Deborah's relationship has been wonderful to watch. They are both lovely girls and have a wonderful close bond as sisters. They have each others back at all times and have really helped each other through the experience. Been close to my sister it has has been lovely to watch. And they are so fun together too. Hope they make the final together.
Charlotte & Mandy
Charlotte and Mandy have a lovely mother/daughter relationship which has been lovely to watch as both me and my sister have always been close to our mum and our late father. They looked out for each other and Charlotte was so sad when Mandy was evicted. Mandy had her back too when she came back in and hold her what Chanelle had been saying behind her back.
Raph & Chanelle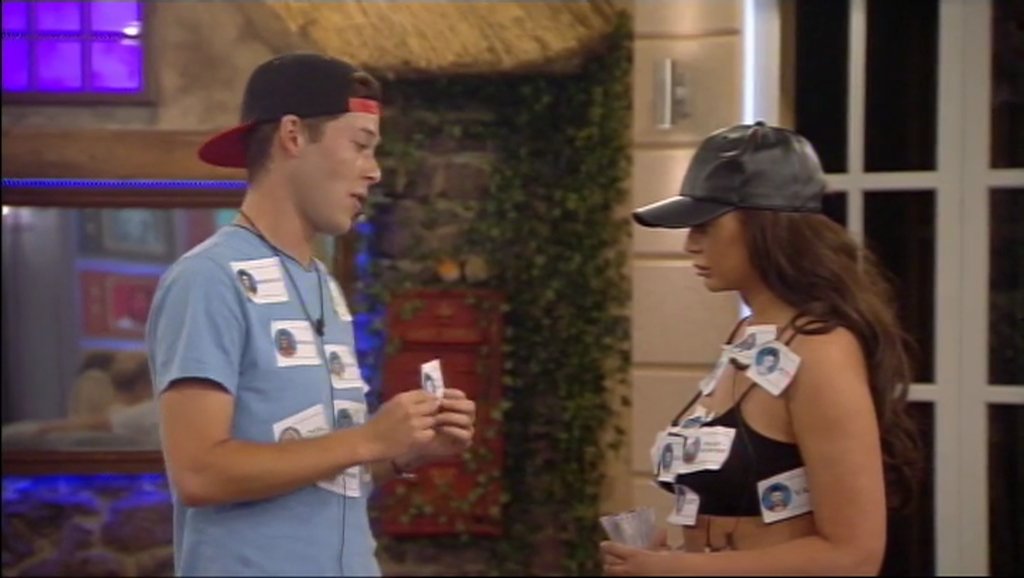 Raph and Chanelle's friendship was so lovely to watch. They built up a close friendship from day 1 and were bed buddies who always had each other's back. He was so sad when she was evicted and she was so sad outside in her interview with Emma when she seen him crying. A lovely, genuine friendship.
Kieran & Tom
Kieran and Tom have had a wonderful bromance in there. They have always got on and Kieran's been like a big brother to Tom helping him through the experience. The two nicer ones of the Lotan/Joe/Kieran/Tom team.
Charlotte & Andrew
A lovely friendship with Charlotte and Andrew developed after he entered the house with the second chance housemates and when it came to saving another housemate they saved each other.
Sue & Simone
Simone went through a lot in that house. I was disgusted by the piss in the cup comment and the bottles in Kieran's bed but after that she was put through a lot by a lot of other housemates especially Chanelle and Isabelle which wasn't nice to watch. I liked that Sue always had her back throughout.