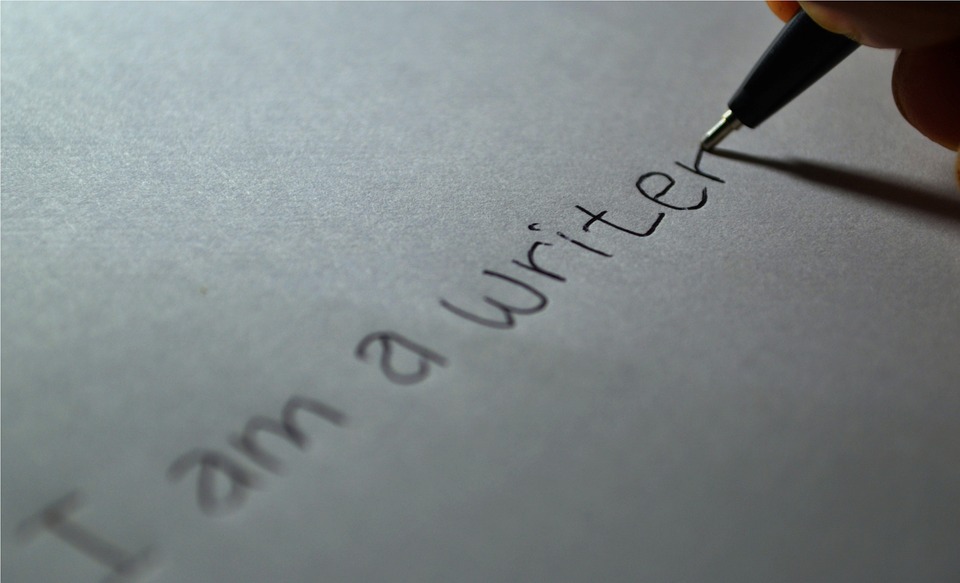 So everyone hi and welcome to the final part of Writing 101. Today's topic is something we all deal with (unless we are a genius!) dear old writer's block. I'm currently writing two books at the one time (not something I'd advise but there you go) and I'm having a lot of writer's block. Getting from A to B without sounding like it's contrived to get there is a pain in the backside quite frankly. But it's doable (Got to keep telling ourselves that!) so without further ado here is my tips for overcoming the demon that is writer's block …
Let Your Mind Run Free
In my own experiences, I had very little writer's block when I was younger. Maybe it was because getting the books out there seemed longer in the future. Now with Amazon, it's pretty much when you're ready you have the opportunity to put it out there. At the time I was just working on my craft trying to improve and there was no near pressure that someone other than my sister might read it so maybe that's why I let my mind run free and don't seem to be as free with my writing now as I was then. Or my brain's just got older and slowed down! Much of writer's block is I feel that we are scared to make mistakes and really, we shouldn't be because it can be fixed if it isn't right. But I think as humans, we tend to like to get it right first time and as we all know, that doesn't always happen. So in short, if you have an idea run with it. Try out any idea, get the creative juices flowing and soon enough you should be back in the swing of things.
2. Think Outside The Box
Don't try to write something like you think it should be. Sometimes we get too wrapped up in our own heads about how something will be perceived by a reader. Now of course the reader is the most important person but most readers, me included, don't know we're going to like a book before we read it and might be pleasantly surprised. Don't be scared of crossing genres. For instance, if you've set out to write a romance and suddenly it becomes a romance thriller, if it feels right continue down that path. It could be the making of a great book. Don't pigeon-hole yourself. Trust your gut. 9 times out of 10, it's usually right.
3. Watch Documentaries, Films, Anything
As writers, we tend to get inspiration from everywhere so take time away from your writing (or watch it while you're writing) and chances are something will come to mind from something you've watched. Obviously I don't mean take their ideas but get inspiration from them. Watch things about your subject, watch things not about your subject, you can get ideas from everything. It also helps clear your brain and give you more energy to write. Alternatively go for a long walk or to a coffee shop. This will give you inspiration and give your mind the energy to continue your work too.
4. Don't Feel Bad
It's a natural feeling but what use is it? Yes, as a writer you will feel like you should be able to do this because it's your craft after all. But try to get rid of all of them thoughts to the best of your ability because they serve no purpose and only stop you from thinking of more productive thoughts for your book. We all get writer's block so don't feel bad about it. It's just part of the profession.
5. Don't Overthink
I believe very strongly that writing is a very natural process. I think the best writers are those who don't overthink what they are doing. If it feels right, they write it. And with writer's block, the same rules apply. Don't try hard to come up with something. Brainstorm with casual ease. Sit down at the computer and see if you can at least add a few sentences. Don't write continuously just to finish the book because you feel you should have it finished by now. Publisher's deadlines are obviously an exception to this rule. By all means write lots if it comes to you even if you might not end up using it all or any of it but don't force out anything either and bust your brain cells doing so. Let it come naturally. Eventually it always does in the end so stay positive.
Key Points Summary
All writers get writer's block.
Try out any idea, get the creative juices flowing and soon enough you should be back in the swing of things.
Think outside the box. Don't be put off by your story moving into a different genre or cross of genres and/or a new direction.
Take inspiration from many sources. Clear your head and re-energise your brain. This will help you get back flowing with sentences soon enough.
Don't feel bad because your work isn't going as smoothly as planned. It happens us all at different times.
Don't overthink things. Writing is a natural process.