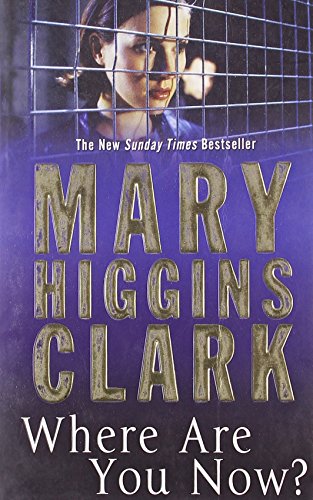 Where Are You Now? (2008) by Mary Higgins Clark is an enthralling read which holds your interest throughout.
The plot follows 26-year-old law graduate Carolyn MacKenzie whose older brother Mack went missing ten years previously. However, each year she and her mother receive a message on Mother's Day from Mack. In the decade since Mack has mysteriously disappeared, seemingly out of nowhere, Carolyn's and Mack's father has passed away in the 9/11 attacks. Following a possible sighting of her brother and a note left by Mack warning Carolyn to stay away, Carolyn is on a mission to find out what really happened once and for all and to try to put some closure on the torment and pain she has felt since he has been gone. Her mission brings her into much danger from those who don't want her poking her nose into the past and finding out secrets related to Mack's disappearance and for their own reasons separate from it. While Carolyn begins her investigations, a young woman Leesey Andrews goes missing and it soon becomes apparent that the two cases are connected in one way or another.
I really like Carolyn as a character. I think her passion and strength drives a lot of this book forward and you find yourself rooting for her to complete her mission and find some peace. The plot is incredibly engrossing and flows with a gorgeously interesting ease from page to page. The cast of suspects is wide and we learn so much about each of them as well as the family and those missing. My only downside to this book is that I could partly work out from the page I met one of those involved that they were involved. Not meaning to give too much away but there is one than one person involved. I got one part of it and I felt it was very obvious. That was a shame because otherwise this book is splendid but sadly the killer cannot be obvious and one part of this reveal was from very early on. However that aside, I found this a very enjoyable read. I loved the main character which really made the book very character-driven in a way which I absolutely love. I couldn't stop turning the pages and hearing more about these characters' lives and what they were hiding.
A really entertaining page-turner filled with love of family and great descriptions and plot.
To purchase Where Are You Now? by Mary Higgins Clark go to:
And for more on Mary Higgins Clark and her work: