The Supreme Court have ruled in favour of a baker who refused to bake a wedding cake for the wedding of a gay couple in 2012. The ruling was 7-2 in the Masterpiece Cakeshop v. Colorado Civil Rights Commission. Jack Phillips of Masterpiece Cakeshop argued that his religious beliefs as a Christian would be violated by making the cake for husbands-to-be David Mullins and Charlie Craig. The ruling which had originally ruled in favour of the couple was overturned by the Supreme Court.
I find it all very sad. I actually get sick to my teeth of that ole chestnut of using your religion to discriminate against people. It actually seems very in fashion nowadays and it actually makes no sense. I think we all know Christians who are very open-minded, kind people and I think the box these people like Phillips put them in is very wrong. And if not all Christians are like Phillips then it's obvious that it's something to do with people like this and not their religion as they claim.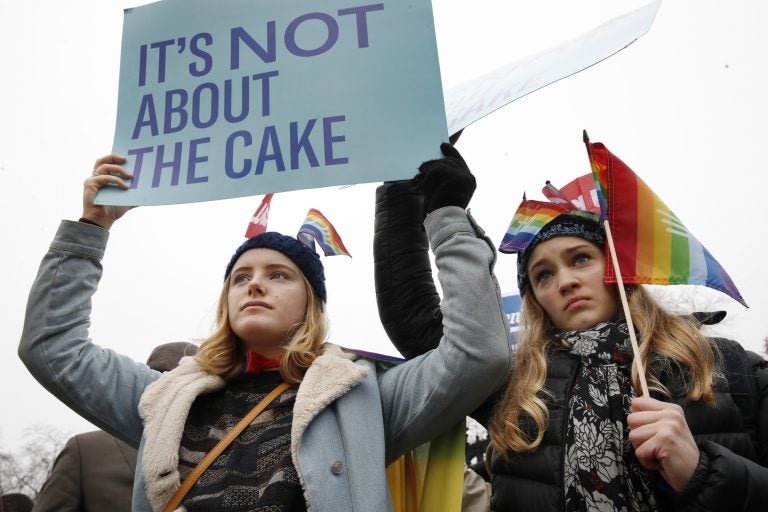 I don't own a business but if I did I would be professional in my dealings. For instance if someone wanted a cake for a rally of narrow-minded persuasion I would bake the cake because it would be my job, not because I believed in the cause. It's an open service to everyone and the old mantra is that the customer is always right. It's the first thing anyone going into a business learns. What you believe is irrelevant to the needs of your customers. I find it massively strange this whole religious beliefs fight because people are asked to bake a cake, not attend the occasion.
Everyone should be able to go into a place of business and be treated the same as everyone else and no exceptions in any way to that rule. If you're going to be unprofessional in anything you do you might as well not be doing it. Your opinions are your own personal beliefs. They should never come into your work but apparently the Supreme Court in Colorado thinks they should. I do feel sorry for Mullins and Craig in this ruling. Essentially what's being put forward is that people can openly discriminate against LGBTQ+ people in services and the law will back them up. But I admire them for bringing the case and highlighting this prejudice that still goes on in our society and I wish them both a very happy life together.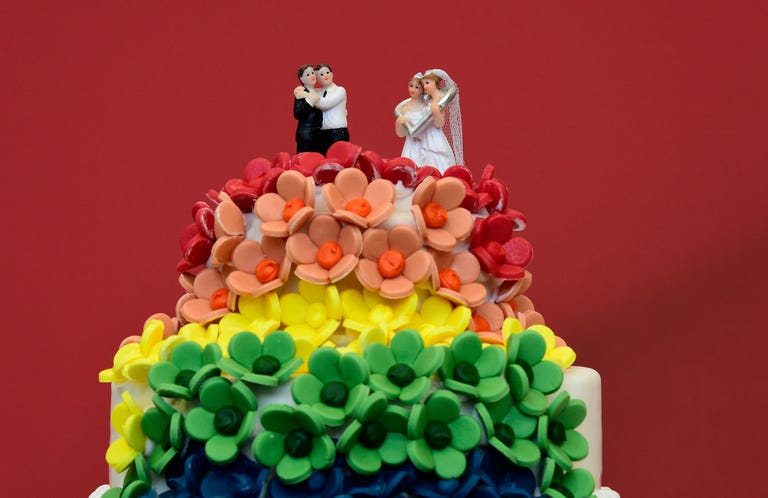 Just one other thing I read about the case. Non-surprisingly the Trump Administration was all behind Phillips and Solicitor General Noel Francisco said the following,
"A custom wedding cake is not an ordinary baked good; its function is more communicative and artistic than utilitarian. Accordingly, the government may not enact content-based laws commanding a speaker to engage in protected expression: An artist cannot be forced to paint, a musician cannot be forced to play, and a poet cannot be forced to write."
Now, I'm a writer and I would agree no one in a creative sphere should have to create something they don't believe in. But it's the creative sphere. It's a solitary profession where you are creating something that people can either look at or ignore. There is a massive difference when you are running a business where customers are coming to you looking for the same service and you pick and choose who you serve what to. If Phillips wants to bring a social issues part into his work maybe he should have became a writer but if someone becomes a baker they can't have their cake and eat it but essentially the Supreme Court said Phillips could do that.