Mission
The Beginning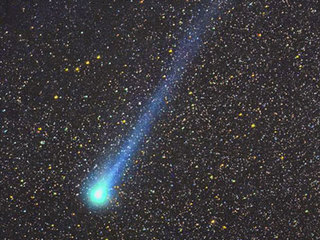 One night Katie and I met a comet. It was 2002 and I was twelve. Katie was fourteen. The comet introduced themself as Aubrey and told us that magical missions ran in the family. From here our preparations would begin. The comet gave us ten pages of scroll paper saying that we should revise it well as our time would come where we would need to fight just like our mother once did. We asked if Dad was involved and were told no.
All night we spoke of adventures and imagined what we might need to do. Sounded fun!
In response to Charli's prompt:
https://carrotranch.com/2018/08/16/august-16-flash-fiction-challenge/
First Mission
When I was sixteen and in the middle of my Junior Cert, I had enough work on my plate. But that is just when duty called. We were brought by Aubrey to Mars where a mystical planet was. There a large dragon Nova came up out of the water, an event long foretold in the Mars Bible. Together we slayed her and saved the planet of Mars where our mother had came from originally. Life could go on as normal at least for now here. And we went back to do our Junior and Leaving Certs and waited again.
In response to Charli's prompt:
https://carrotranch.com/2018/08/24/august-23-flash-fiction-challenge/
Spreading The Good Word
The next time Aubrey came, they didn't come alone. There was two Martians Hector and Castor who were around mine and Katie's age and who we secretly fancied. The new mission was the joining together of the worlds of Mars and Earth. Together the four of us preached the word of love and kindness. Disappointed that things had only got better and relations weren't completely there we sat down in a bar in Mars where Hector and Katie fell in love while me and Castor did letting the drink flow from our bottlenecks. Aubrey said these things take time.
In response to Charli's prompt:
https://carrotranch.com/2018/08/31/august-30-flash-fiction-challenge/
Passion
By the time I was twenty-five, I was working full-time on Mars stopping attacks and spreading the good word with my team. Me and Castor had our headquarters here while Katie and Hector remained on Earth to do the good work there. It was epic because every day was so hectic. Often we had prank calls from haters and attention seekers alike and on many occasions inbetween a genuine call and the first person we called was Aubrey to verify. The passion was epic in the offices and that is why I loved coming to work every single day.
In response to Charli's prompt:
https://carrotranch.com/2018/09/06/september-6-flash-fiction-challenge/