I hadn't heard about this story until today and I am so happy that Benji the bull has been saved. Now he's off to an animal sanctuary to enjoy life and hopefully meet a nice English bull. Saved from the slaughterhouse with the help of co-creator of The Simpsons Sam Simon as well as a further £4,000 by a crowd-funding initiative set up by ARAN and TheGayUK.com after an appeal by animal rights groups ARAN and PETA Benji is off to Hillside Animal Sanctuary in Norwich.
Benji is a Charolais bull from Mayo here in Ireland and came to attention internationally when it was heard that he was going to be slaughtered because he was gay. Because Benji wouldn't mate with and breed with female cows the farmer thought he had no other option but to feed him lots and then kill him. But that wasn't how everyone felt as donations flooded in including Sam Simon's £5,000 to purchase Benji.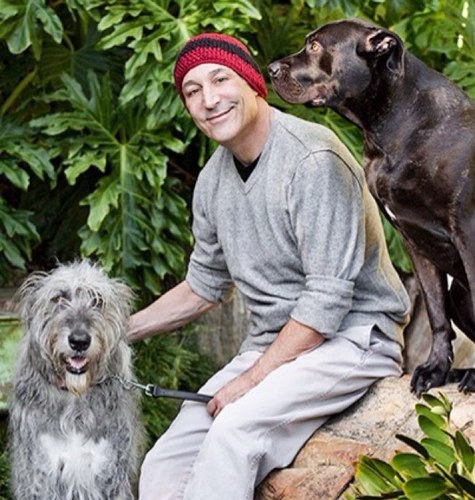 Simon said:
"PETA told me about Benji, and I felt compelled to help. All animals have a dire destiny in the meat trade, but to kill this bull because he's gay would've been a double tragedy. It thrills me to help PETA and ARAN make Benji's fate a sanctuary rather than a sandwich."
Arrangements have been arranged by ARAN to transport Benji to the sanctuary and he is expected to arrive before Christmas. There was over 250 donors, supporters and members of the public on hand to fund his transfer to his new home.
One of my heroes ARAN's John Carmody said:
"The response from around the worldwide has being so very encouraging, but to now hear that Sam Simon, co-creator of the world's most popular animated sitcom is stepping in, is just icing on the already well baked cake. What could be better than to present Benji with a Christmas gift that will literally last a lifetime, by giving him a one way ticket to freedom."
PETA's hope is that people will consider becoming vegetarian and save many more animals like Benji.
All the best of luck to Benji in his new life and I hope he meets a lovely English bull who in my head is called Bart and was brought down from London after been left in a field and misses the city but then doesn't care because Benji becomes his whole world. 🙂