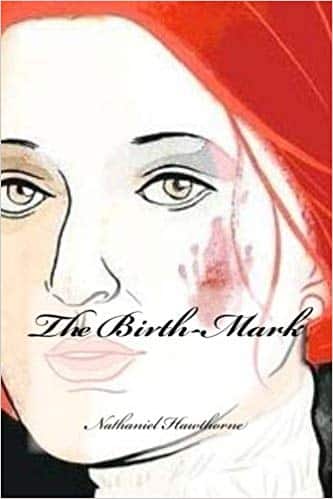 The Birthmark (1843) by Nathaniel Hawthorne is a brilliant short read by the author most famous for his novel The Scarlet Letter. 
The plot follows Aylmer, a scientist, who wishes to come up with a way of removing the birthmark from his wife Georgiana's cheek. The story is very powerful and quite short so Hawthorne definitely made great use of the limited space.
I wasn't fond of Aylmer. He was controlling of Georgiana and he cared more about her beauty and how she looked beside him for the benefit of other people than he did about her. In contrast, she loved him so much that she was willing to risk her life in order to make him happy. So many issues are in this story like control and treating your partner like property instead of as a person, being obsessed with physical beauty and having a sense of egotism. There was so many times in this story that I was like Georgiana love, just run now but of course she didn't. And Aylmer's idea of perfection ultimately killed her and killed their love. 
I think it is a stunning write. In so few pages, the author really did hit at my heart strings. I became invested in Georgiana's story in a very short time. The sense I got from it all was that it was a real shame that she couldn't find that sense of confidence in herself to say no to the experiment and to Aylmer. My impression was this probably wasn't the first time in Hawthorne's backstory notes that he had been critical of her birthmark because it seemed to go deep into Georgiana's mind that with the birthmark, she wasn't beautiful. Hawthorne leaves you wondering whether Aylmer put this idea partly or fully into her mind or whether it was already there before she met Aylmer and he didn't help with her self-confidence.
Must-read.
To purchase The Birthmark by Nathaniel Hawthorne go to:
And for more about Nathaniel Hawthorne and his work go to: