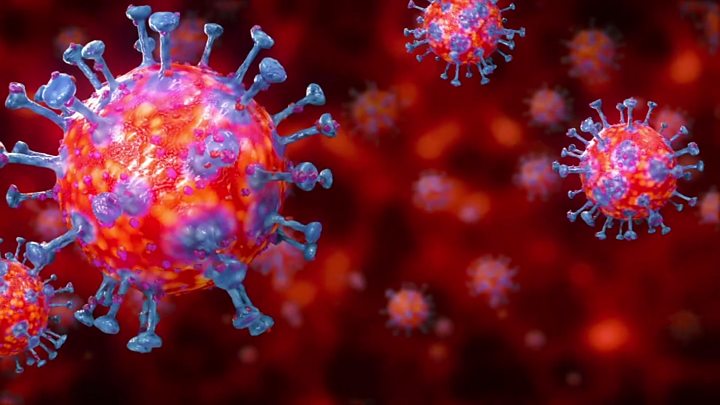 We are living through some really strange times right now. Every day it feels like the gloom is getting worse and worse as we worry what will come next with the Coronavirus. Currently here in the Republic of Ireland, we have taken many precautions as we all try to get through this. The schools and other educational institutions have closed, many work places have closed and pubs have closed. All social gatherings have been cancelled including all St. Patrick's Day parades. Most of us are all mostly saying indoors apart from going out to get some groceries and back in again. The shops have many empty shelves which show the physical impact of this pandemic. I think our government have handled this very hard and frightening situation very well. Everyone is just doing the best they can in a very bad and unpredictable situation.

My mum, my sister and I live in a small house and we are distancing ourselves into what we call zones. My mum is older and she has many health issues and my sister has recently been diagnosed with high blood pressure. While I could probably fight off the Coronavirus easier than either of them because I am in quite good health, I fear passing it on to them as their immune systems, especially my mum's, might not be able to fight it off as easily. It is utterly scary and right now we are all just checking the symptoms trying to figure out how we are feeling and thankfully so far none of us have the symptoms. The thing I miss the most is hugging my mum and sister or giving them a kiss on the cheek but we're doing all we can do to protect each other. 

Most people are taking this issue seriously and thank god for that because we are all in this together like our Taoiseach Leo Varadkar said in his speech. You will always get a few people who will go against the advice with no valid reason behind doing so but I am thankful that the vast majority who can do so is heeding the advice. Obviously there is many people who are in situations where they must go to work and have no other option. It looks like some funding will be put in place for people so that they can keep themselves and those they love and other people safe from the virus without taking chances they are forced to take so it is wonderful to hear that those measures are going to come in. Our healthcare workers have been amazing as have many healthcare workers all over the world. Each day many of these people are putting themselves at risk to help others which is so brave even if they don't think so themselves and we all appreciate you all and everything you all do so much.

There is so many in scary situations in the world. You think of homeless people, stray animals, people in prison and people who are going through mental health issues. We have a choice to stay inside and create zones which many don't have that choice and right now not having that choice is scary. It is scary enough with the choice. I just hope people are been looked out for in their situations. I am also very passionate about mental health and there is a lot of people going through issues with no one to talk to about their issues right now and I hope they can just keep themselves as well as they can. This situation is also not great for peoples' mental health either. I just hope everyone is keeping well.

I wasn't really sure how to go about writing this blog post because how do you write about something which is scaring the shit out of yourself and practically everyone else. I don't want to unintentionally add to that fear and yet I want to somehow express my thoughts because writing always helps me do that. I wanted to offer some encouragement even though I don't know what the hell to do myself apart from take all the necessary precautions like washing my hands, not touching my face (which is so difficult), isolate myself into my zone, keep myself informed and practice social distancing and that's all we can do. So, in the end I just said to myself that I can only say what is happening in my life and what I'm feeling.

Though we are all scared, confused, unsure we must have hope through this time of fear and uncertainty. If we can, we need to get our heads away from what is happening and do something we enjoy, catch up on work we need to catch up on and relax as best we can. I can only send you all so many positive vibes at this time and hope that this situation rectifies itself and that this virus becomes part of history sooner rather than later even though that looks like it is going to be a while till that happens. Sending you all much love and thoughts, to you and yours and keep your loved ones and yourself safe. Look after yourselves and those you love everyone.

If there is any positive message to take from this whole pandemic it is that life is the most important thing and must be protected at all costs ahead of everything else like profit and the like.

Rest in peace to all those who have died from this virus. I send my condolences to all their loved ones. My thoughts are also with those suffering with the virus and their loved ones.