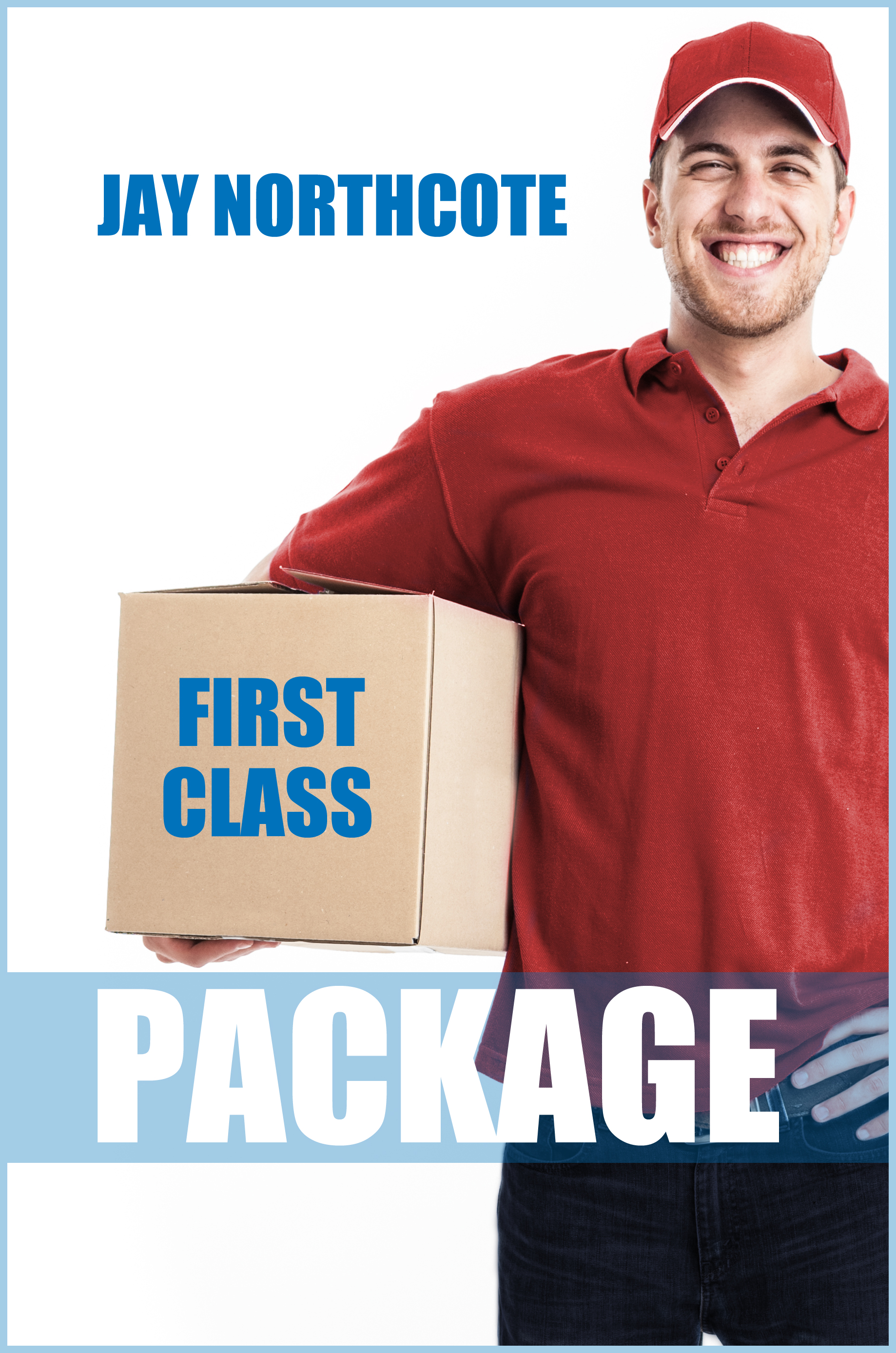 First Class Package (2014) by Jay Northcote is a wonderfully fun short read. It is set near Christmas but is a perfectly joyous read for all year around.
Set in the UK, the plot follows protagonist Jim who is an introverted, awkward science writer who works from home and has a difficult time getting into the dating world. But he does some online purchasing and into his life out of nowhere sweeps postman Patrick who is doing a temporary job delivering the Amazon packages. Instantly there is an attraction and Jim continues to make purchases just so that Patrick will keep coming around.
Northcote's writing style is fantastic. There is so much humour in his writing and there is a natural and accessible style. This really helped the plot flow along with great ease and helps the reader get to know the characters well even in such a short read. He writes excellent character development which isn't easy to do in shorter pieces so kudos to Northcote on that. My favourite character is Jim. I could relate to him quite a lot and was really rooting for him to get together with this hot postman! He is very likeable and then Patrick comes on the scene and he is equally adorable.
It is a very cute and sweet romance with brilliant chemistry between Jim and Patrick. The whole Christmas setting makes their love story even better as it's just before the new year and the reader is put in the mindset that this might be the first year in the start of the rest of their life together. It is a wonderful lust at first sight story that turns to a love story. Their relationship is beautiful and builds in a very natural, non-contrived way. It was nice to read about two very ordinary, down-to-earth and very relatable lads falling in love.
A well-written seasonal write with a wonderful will-they-won't-they? plot that had me on the edge of my seat, I loved it. Very light, fluffy and fun. A very enjoyable journey. I'd love a follow-up book to see where their romance goes next.
A brilliant read.
To get your free copy of First Class Package by Jay Northcote go to:
https://www.smashwords.com/books/view/501280
And for Jay Northcote and his work go to: