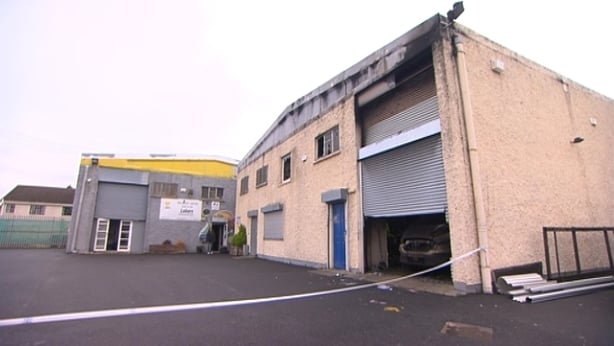 All the buses and building especially the art room and the kitchen have been damaged in an overnight fire at Bray Lakers in Bray, Wicklow, Ireland. The damage was caused by an electrical fault and classes have been cancelled. The building has much smoke and water damage. Minister Simon Harris has been to see the extent of the damage yesterday afternoon and he said,
"Very upsetting day for our community. But we will get through this! Please contact Lakers if you can help at all with temporary venues & transport. An incredible Organisation."
Harris said he would be reviewing the situation on Monday with management. The Minister of State with special responsibility for disabilities, Minister Finian McGrath will also be attending the review.
Bray Emmett's GAA club has offered its clubhouse as a temporary home for Lakers and another source lent a wheelchair accessible bus.
Founded in 1989, Bray Lakers is a social centre where people, both children and adults, with intellectual disabilities have the opportunity to participate in a wide variety of social activities such as art, music and sport. There is 400 members and 150 volunteers and staff.
Finian McGrath said,
"This is an awful tragedy and it is absolutely essential any impact to the service is minimised. I look forward to meeting management next week to discuss these matters."
Chairperson Fergus Finlay said,
"These buses are absolutely critical for our purposes. All of the buses have been destroyed. The building is definitely in an unsafe condition and we don't know if our other facilities are usable. We're out of business now and it's going to be devastating for our members. We are of course determined to get back up and running as quickly as possible, and we're going to put out appeals to the local community and service providers around the place for any help we can get with other forms of transport and other venues and so on; just now everyone is in a state of shock."
I live not far away from the Bray Lakers building and it was very sad and shocking to hear about the fire. The main thing is that thankfully no was hurt. The organisation does fantastic work and is a credit to the Bray area.
A GoFundMe page has been set up to help raise funds for repairs to the damaged caused during the fire.