This year's X Factor competition is well underway and this year it's been all about the boys category for me. In addition their mentor Nick Grimshaw is my favourite judge on the show.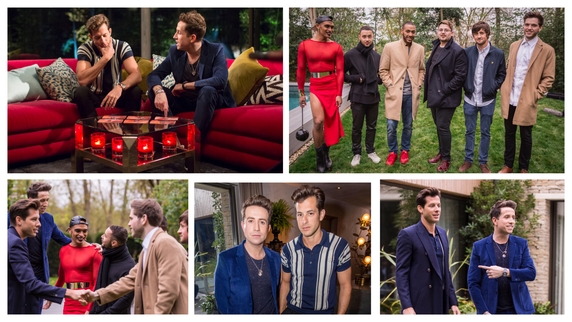 So basically six of my current favourites are the six boys in the boys' category but let's take a look at my nine current favourites from this year's show:
Seann Miley Moore
Anyone who can sing a Queen song brilliantly has me from the off and watching Seann's audition of Queen's The Show Must Go On was one of those incredible moments where you think yeah you totally deserve to be doing this. I think Seann is the best singer in the show this year and is therefore my winner. He is also a great performer and has such excellent style. He also is a really nice guy. Good luck Seann! 🙂
Ben Clark
Ben has this very authentic, passionate vocal brimming with edge. He also is a nice guy, quite shy and introverted which is always nice because us introverts are usually nice people. He's a pure rocker and is my second favourite in the competition this year.
Mason Noise
I'm delighted Mason's back. I honestly don't get why some people don't like him. He had his opinion and the last time I looked having your own mind and opinion was a good thing. It was a professional, artistic debate he was having with Simon Cowell and I personally think there was nothing wrong with saying how he felt. And to be honest I agreed with him. If a competition is to be done fairly everyone should have the same amount of time on the TV, like on The Voice programmes. I think for himself he should put it in the past now and hopefully Simon will do the same. Mason has this edgy coolness about him and he is talented. He is a nice guy and is my third favourite this year.
Che Chesterman
Che is a very good soul singer. I also like his personality. I actually like all the lads in Nick's category's personalities. In another year maybe I'd be backing him for live shows but I just prefer the other three lads but he is a very good singer.
Simon Lynch
I like the musical theatre side to Simon's voice and he's a nice guy. It is a very strong category, like Che maybe in another year I'd be backing him for the live shows but he is talented.
Josh Daniel
Geez Nick does have a difficult old decision on his hands, doesn't he?! The final act in Nick's category is Josh who has a very good soul/pop voice. Again he's a nice guy and in another year maybe I'd be backing him for live shows but he is a good singer.
Chloe Paige
Chloe is great. I love her whole hippie style and (speaking as a hippie!) we need a hippie on the show at live shows! She also has a great voice showcased very much by her very brave decision to sing Amazing Grace acapella at the Six Chairs round. She's a nice girl and is my favourite of the girls.
Max Stone
I like his personality and his vocals. He's brilliant and I was glad he got through tonight although I would have put Jennifer through too.
Anton Stephens
Anton's vocal is so powerful and he's a nice man. I also adore his dog Honey. 🙂